Kevin Tuggle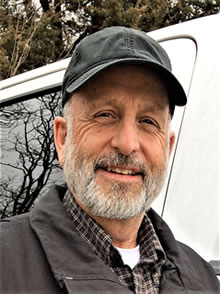 Project Manager/Estimator
Kevin started his career with C & M Contractors, Inc. in the summer of 2017. His extensive knowledge of the construction industry from labor to project management made him an excellent fit for our company. Kevin does most of his work from a remote office centrally located to several of the projects that C & M Contractors, Inc. was awarded in 20017 and this gives him the opportunity to be on the job if needed within just a few minutes. These projects were for the Corp of Engineers Kansas City District and Tulsa District as well as a project for the National Park Service. Kevin has become an asset that C & M Contractors, Inc. will utilize for years to come.
Kevin used his knowledge of the area and his previous contracts around that area to find subcontractors that could do the work on these projects that are honest an dependable.
To help Kevin to be able to to better serve the company and his position, he has completed the USACE Contractor Quality Management Certification, OSHA 30-hour training, CPR/First Aid Training, and the Stop the Bleed course. In the spring of 2018, Kevin will be completing his USACE EM385.1-1 training and competent person training as well.
Kevin has been involved in projects for local governments and municipalities as well as for the private sector. He has been involved in a few projects for the Federal Government in the past and hi knowledge that he brings to the table will make it easier for him to be able to write some of the work plans required for most of the projects that C & M Contractors, Inc. are involved with.
Before coming to work for C & M Contractors, Inc. Kevin had 10 years as an Estimator/Project Manager in the Mechanical Piping and Sitework field, 9 years in Sales and Estimating for Mechanical Piping Materials, 5 years in Underground Utilities Supervision and 13 years as an Equipment Operator for Utilities and Sitework.

Kevin spent a total of six years in the Army National Guard, four years Combat Engineers/Heavy Equipment Operations and two years a Motorpool Operations Supervisor.