Melinda Vaughn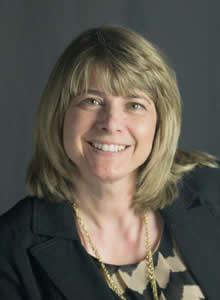 President
Education:
Three Rivers Community College – Associates Degree – Business Administration 1987-1989
Melinda received a full scholarship to TRCC after graduating high school. She completed her associates degree in Business Administration and then transferred to Arkansas State University to finish up her bachelor's degree.
Arkansas State University – Bachelor of Science – Accounting 1989-1990
Melinda graduated from Arkansas State University with a Bachelor Degree in Accounting. She was able to finish her bachelor's degree in three and half years which allowed her to start my career earlier than planned. She graduated with a 3.4 GPA.
Certifications:
OSHA -10; Construction Quality Management; First Aid/CPR; Erosion Control Certification
Work Experience:
Soil Conservation Service 1987 – 1990
Melinda was working for the Soil Conservation Service in a college program. She qualified for the program because of her economic status. Her position required her to work both in the office and the field. She was responsible for putting together farm plans which required her to meet with landowners and document their files with information about the soils that were present on their property. It allowed her to develop her communication skills as well as learn about the different properties of soils. When she worked in the field, she did surveying for pond layouts and land leveling. This work required her to learn how to run a level and rod along with the computer software necessary to compute the printouts that they would need to do their work. She became familiar with the contractors that were doing the work and became interested in the construction industry at that time.
Robertson Contractors, Inc. 1991 – 1994
After graduation in 1990, Melinda went to work for a newly formed construction company in Southeast Missouri, Robertson Contractors, Inc. While working for this company, she accomplished the following tasks:
• Developed the accounting system and guidelines while utilizing Timberline accounting software.
• Utilized Lotus & WordPerfect to generate internal reports such as weekly labor and unit costing reports.
• Prepared monthly financial statements and annual budgets.
• Set up all the filing and reference systems.
• Created amortization schedules for all long term debt.
• Processed payroll and prepared quarterly tax reports.
• Managed all aspects of accounts receivables and payables.
• Completed paperwork for the U.S. Army Corp of Engineers such as material submittals and quality control plans.
• Served as Equal Employment Opportunity Officer and prepared the annual audit documentation for the program.
• Prepared year end documentation such as W-2s and 1099s.
• Handled insurance renewals and claims.
Mediquik Walk In Clinic 1994 – 1995
Melinda decided to expand her accounting skills by working for the corporate office of five medical clinics located in Arkansas. While working there, she learned about medical billing and personnel management. She managed five clinics that averaged ten employees each.
Black River Technical College 1995 – 1996
After the clinics were put up for sale, Melinda took a temporary job working for Black River Technical College until C & M Contractors got off the ground. While working there, she was in charge of accounts payable and inventory.
C & M Contractors, Inc. 1996 – Present
In 1996, Melinda was able to devote my full attention to her company, C & M Contractors, Inc. She was the only owner working full time until later in 1997. It was her sole responsibility to seek and contract work for the company. During this process, she was able to get their company certified as a Disadvantaged Business Enterprise for the Missouri Department of Transportation and Arkansas Highway & Transportation Department. This has enabled the contractors and organizations that they have worked for to meet their minority utilization goals.
She managed the projects as well as doing all the paperwork. Purchasing and renting equipment was high priority of hers since they were just getting started. She found the equipment that they needed and negotiated the price.
Today, arranging for the necessary financing for all the projects is one of her most important duties for this company. She feels that it is important to keep accounts payable as current as possible. In order to keep progress payments as accurate as possible, she analyzes job costing on a weekly basis to determine their completion of work. She also prepares monthly financial statements and budget statements to insure that the company as a whole is progressing as planned.
Overseeing the projects is one of her favorite duties. She enjoys being out in the field and seeing the results of their labors. Working closely with engineers and testing labs is necessary to ensure that a quality project is built. Quality and safety is a high priority.
C & M Contractors Inc is a small company so it requires all of our employees to be cross trained. Equipment operation, surveying, project management, estimation, traffic control are all duties that Melinda has performed over the years.
Her main duties include finding the work, getting the work, and making sure the work is built right the first time on budget and on schedule. There is nothing in the company that she has not done at one time or the other. She has done everything from negotiate contracts to running a survey level. That is what makes her a well rounded owner. Because she has done all the work, it gives her a better understanding of what it takes to get a job built. It also builds a healthy respect for the people that are completing the job at the time.