Shaun Bass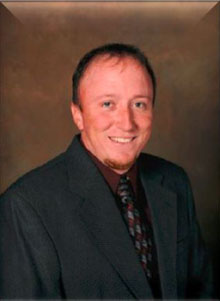 General Superintendent - Earthwork Division
Education:
Arkansas State University, Bachelor of Science, 1997 – 2001
Shaun attended Arkansas State University after graduating from Doniphan High School in 1997. He earned a bachelor's degree in Marketing.
Work Experience:
C & M Contractors, Inc. 2002 – Present
After graduating college, Shaun began his career working for C & M Contractors, Inc. He started in the field on the concrete crew. Forming concrete was the first construction skill that he learned. Within two years Shaun was head of his own concrete crew. In the meantime, he was trained in using our GPS surveying equipment. He possesses the intelligence and talent to make the GPS system a very valuable, profitable, and effective tool in every area of the job site.
Shaun assists with the estimation of projects as well as coordinating the work we have in progress. Shaun is one of the key players in C & M's effort to move forward and prepare for our future. Shaun has implemented our Global Positioning Satellite System. Like so many members of the C & M team, Shaun is always willing to help in any area and perform any task to complete the job and satisfy the client.
Project Management was the natural next step for Shaun. He had worked in concrete, excavation, metal building erection, and storm drainage. Because of his vast experience in all of our fields of expertise, he understands what it takes to build these projects.
Certifications:
OSHA – 30
Construction Quality Management
GPS Training Certification
First Aid/CPR
Erosion Control Certification