Larry White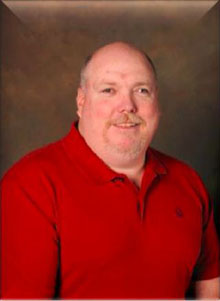 Quality Control Officer/SSHO
Work Experience:
After graduating from Doniphan High School, Larry joined the US Army National Guard. While in the Army, Larry learned determination and discipline. After finishing his term with the Army, he worked for Doss & Harper Stone Co. While working for them, he learned about material processing for sand and gravel. Larry decided to follow his calling for civic duty and began working for the local sheriffs and police department. While working for the City of Doniphan, he headed up the DARE division for drug prevention. He was a perfect candidate for heading up our Safety and EEO Division.
Larry was so successful in developing our Safety & Drug Testing program that we started cross training him both in the office and field. He has been active on many of our jobs ranging geographically from Kansas to Louisiana.
Larry serves as a vital link between our office and the job site. He has more than seventeen years' experience in employee and client relations, and has worked in both the private and public sectors. Larry gets involved on each job site with a willingness to do whatever is needed to ensure that each project is completed promptly and professionally. We at C & M feel that Larry is an important part of our team and has proven he is capable of filling the position of Quality Control Manager and Superintendent for our current and future projects. 
Certifications:
Construction Quality Management
First Aid/CPR
Erosion Control Certification
OSHA-30